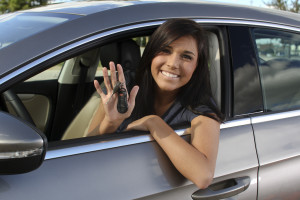 Warranties are great, but they have a funny habit of running out just when you need them. How many of us have seen our cellphones or appliances pack up just as the manufacturer's warranty expires? It's annoying, but fortunately you can usually repair your phone or TV without going bankrupt. At the very least, you can postpone the repairs until you can afford them.
Cars are another story. If your car breaks down after the manufacturer's warranty has expired, you are in for a financial shock. And we depend on our cars to get to work and live our normal lives, so it's not like we can just save up for months every time we need repairs done.
We all recognise the need for car insurance that protects us in the event of accidents and theft. But we also subject our cars to so much wear and tear just by driving them normally that mechanical breakdowns are always a risk. What we need is the car equivalent of medical aid: a policy that will get your vehicle back up and running as soon as something goes wrong.
We've analysed the South African market and found just the thing. Leading insurance firm Hollard offers an extended car warranty that will cover the cost of repairs in the event of mechanical breakdown, including paying for replacement parts.
The plan is designed specifically for private vehicles that are less than 10 years old and have driven under 200,000 km. If your car fits that description and your manufacturer's warranty has run out, you're in luck, because the policy offers a simple and cost-effective way to protect your investment.
For additional peace of mind, you get complimentary roadside assistance. With cover starting from as little as R159, that means truly carefree driving!
For total peace of mind, simply enter your details and an insurance professional will contact you with a free quote.